Weekly Webcasts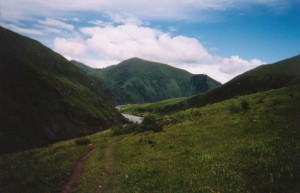 Weekly classes are open to all and do not require registration. Simply locate a Sangha nearest you, and arrive at least 10 minutes early, as classes often begin with a short meditation session. Latecomers are welcome to enter quietly. You may also wish to download and print a copy of the prayer book to bring along.
This month Ven. Tenzin will be teaching. Check the newsletter for details about what will be covered.
Ven. Tenzin will be teaching The Adornment of the Middle Way:Shantarakshita's Madyamakalankara With Commentary by Jamgon Mipham
We are embarking on a study of the stages of the path (lam rim chenmo). This will be covered in several retreats and readings.
Bodhimarga does not charge a fee for Dharma classes; however, it relies on the donations of its members and visiting guests to sustain its programming. Donations can be made online, or on arrival at the class location.