His Eminence Gyana Vajra Rinpoche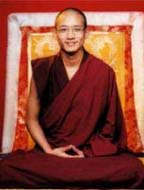 His Eminence Gyana Vajra Rinpoche is Abbot of Sakya Monastery in Rajpur, India, and the younger son of His Holiness Sakya Trichen Rinpoche.  H.E. Gyana Vajra Rinpoche is a fully ordained monk, who is now the abbot of His Holiness the Sakya Trizin's monastery.  He received decades of rigorous training from His Holiness himself, as well as many other lamas such as H.E. Chogye Trichen Rinpoche, H.E. Luding Khen Rinpoche, The Very Venerable Khenpo Appey Rinpoche, and the late Khenpo Migmar Rinpoche. H.E. Gyana Vajra Rinpoche completed his monastic ritual training at Sakya Monastery, and his philosophical training at Sakya College.  He now holds full responsibility for the monastery and all of its important activities.
Drubpon Samten Rinpoche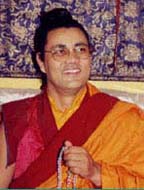 Drubpon Samten Rinpoche was born on March 25th, 1958, in Lamayuru, Ladakh , India. At the age of six, he entered the Drikung Kagyu Monastery. He studied with many accomplished teachers for many years. His studies included Buddhist philosophy, butter sculpture, painting, music, lama dance, healing, astrology and the traditional religious texts.
He completed the Three Year Retreat and the Six Yogas of Naropa. After completing his retreat, he was fully qualified and authorized to teach the Dharma to others. In 1987, His Holiness Drikung Kyabgon Chetsang sent him to the United States to teach the Dharma.
Drupon Samten Rinpoche is the resident teacher in Escondido, CA.
Sarah Harding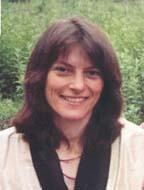 Sarah Harding is a qualified teacher in the Shangpa Kagyu tradition of Tibetan Buddhism, and from 1972 was a student and translator of Khyabje Kalu Rinpoche (1905 -1989).
She completed the first traditional Kagyu three-year three-month retreat for westerners under the guidance of H.E. Kalu Rinpoche in 1980. Sarah currently works as a teacher, oral interpreter and translator.
She is currently working on translations of Tibetan Buddhist texts as a fellow of the Tsadra Foundation and lives in Boulder, CO.
Halifax Roshi, Ph.D
Joan Halifax Roshi, Ph.D an anthropologist, Buddhist teacher, and writer, has worked with dying people since 1970. She has been on the faculties of Columbia University, the University of Miami School of Medicine, the New School for Social Research, The Naropa Institute, and the California Institute for Integral Studies.
Her books include The Human Encounter with Death (with Stanislav Grof); Shamanic Voices; Shaman: The Wounded Healer; and The Fruitful Darkness: Reconnecting with the Body of the Earth.
She founded The Ojai Foundation, an educational center, in 1979, and Upaya (a Buddhist study center) in Santa Fe, New Mexico in 1990. In 1994, she created the Project on Being with Dying as a way to train healthcare professionals in contemplative care of the dying.
B. Alan Wallace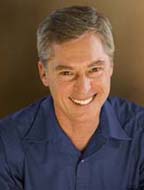 B. Alan Wallace is president of the Santa Barbara Institute for Consciousness Studies. He trained for many years as a monk in Buddhist monasteries in India and Switzerland. He has taught Buddhist theory and practice in Europe and America since 1976 and has served as interpreter for numerous Tibetan scholars and contemplatives, including H. H. the Dalai Lama.
After graduating summa cum laude from Amherst College, where he studied physics and the philosophy of science, he earned his M.A. and Ph.D. in religious studies at Stanford University.
He has edited, translated, authored, and contributed to more than thirty books on Tibetan Buddhism, medicine, language, and culture, and the interface between science and religion.