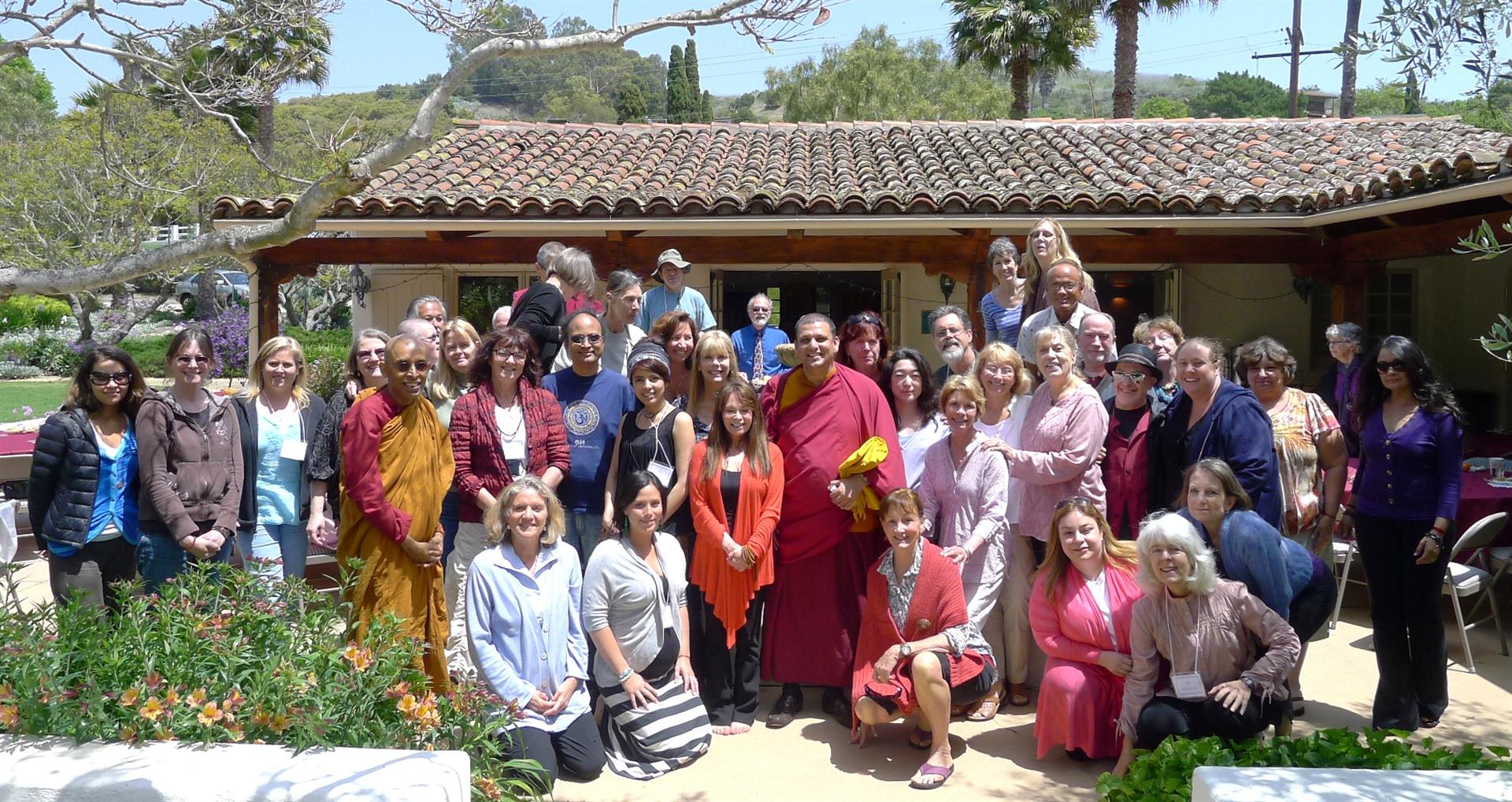 CyberDharma Teachings:
Acharya Shantideva's Guide to Bodhisattva's Way of Life 
August 2nd at 9AM PT/ 12PM ET

Suggested Donation: $20 per session
Teachings are made possible through your ongoing support. Click here to give online.
Subscribe to our newsletter. Add "info@bodhimarga.org" to your safe list so emails don't end up in spam. Teachings are held over Zoom.
Recent Past Teachings:

Lojong: Thought and Mind Transformation
Sutra of Remembering the Sublime Three Jewels
Special Events: 
Art and Solitude: Conversation with the Venerable Tenzin Priyadarshi + Marko Ahtisaari
Thursday, August 27 at 9:30AM PT/ 12:30PM ET
Marko Ahtisaari is currently Artistic Director of the Helsinki Festival the largest multi-arts festival in the Nordics held annually from late August into September. 
Previously he was CEO and co-founder of The Sync Project (acquired by Bose).
From 2009 to 2013 he was head of product design at Nokia, responsible for hardware, user experience and packaging design. The work of the Nokia design team includes the award-winning N9.
Q&A Session with Venerable Tenzin
August 9 at 9:30AM PT/ 12:30PM ET 
Send your questions in advance to info@bodhimarga.org
Special Practice Sessions:
Sadhana of Thousand Arm Avalokiteshvara 
(Sahasrabhuja-lokeshwara)
TBA
Suggested Donation: $20 per session
This sadhana or practice session is for committed students of Buddhadharma who have received the corresponding initiation/ empowerment from a qualified teacher. We hope that practitioners will use this opportunity to both familiarize and stabilize their practice. Click here for sadhana text.
(You will receive an email with login information)
Online Practice Sessions:
30 Minutes of Calm
Online meditation session
Suggested Donation: $10 per session
Login information will appear on the confirmation page upon RSVP.

Tara Mantra Recitation Session
TBD
Suggested Donation: $10 per session
Login information will appear on the confirmation page upon RSVP.
Upcoming Retreats:
Verses in Praise of Bodhichitta
with The Venerable Tenzin Priyadarshi
(Session 1 of 3)
August 22, 2020  9AM PT/ 12PM ET
(You're encouraged to register early. Registration will close on August 19th)
Teachings will be based on the Verses in Praise of Bodhichitta by Khunu Lama Tenzin Gyaltsen Negi (available in English as "Vast as the Heavens, Deep as the Sea" by Wisdom Publication).  There will be 3-retreat sessions on this topic scheduled over the next months. Each three hour retreat in CyberSpace will include prayer and meditation sessions. There will be a brief Q & A opportunity at the end of the session.
Suggested Donation: $45 
Any additional dana or donation for the teacher is encouraged and appreciated.
This retreat will be held online over Zoom. Online registration is encouraged by using a valid credit card or PayPal. Limited scholarships are available for retreats, please inquire by sending an email.

(Login access will appear on the confirmation page upon registration. Please save that information or take a screenshot. No emails will be sent.)
Etiquette for Virtual Gatherings, CyberDharma and on-line Retreats 
Join the session a few minutes prior to the actual start time.
Be sure that your computer is connected to the network and have the login information available.
When using video be sure that camera is at a proper angle. Or else choose not to transmit video.
Whether you are using computer audio or a phone line, mute yourself unless you have to say something or it is a Q&A session. After you've asked your question turn the phone to mute.
Do not pace around or talk to your pets or yourself while having the audio and video on. 
When using phone line only be sure you are at a quiet spot. If you are by yourself, please use a headset.
Prayer-books and texts are generally circulated in advance.
Virtual Meditation Sessions
Join the session a few minutes prior to the actual start time.
Find a quiet and comfortable place to Join in/ call in from.
Meditation sessions are generally silent unless it is a guided meditation
No Q&A unless the instructor has suggested as such