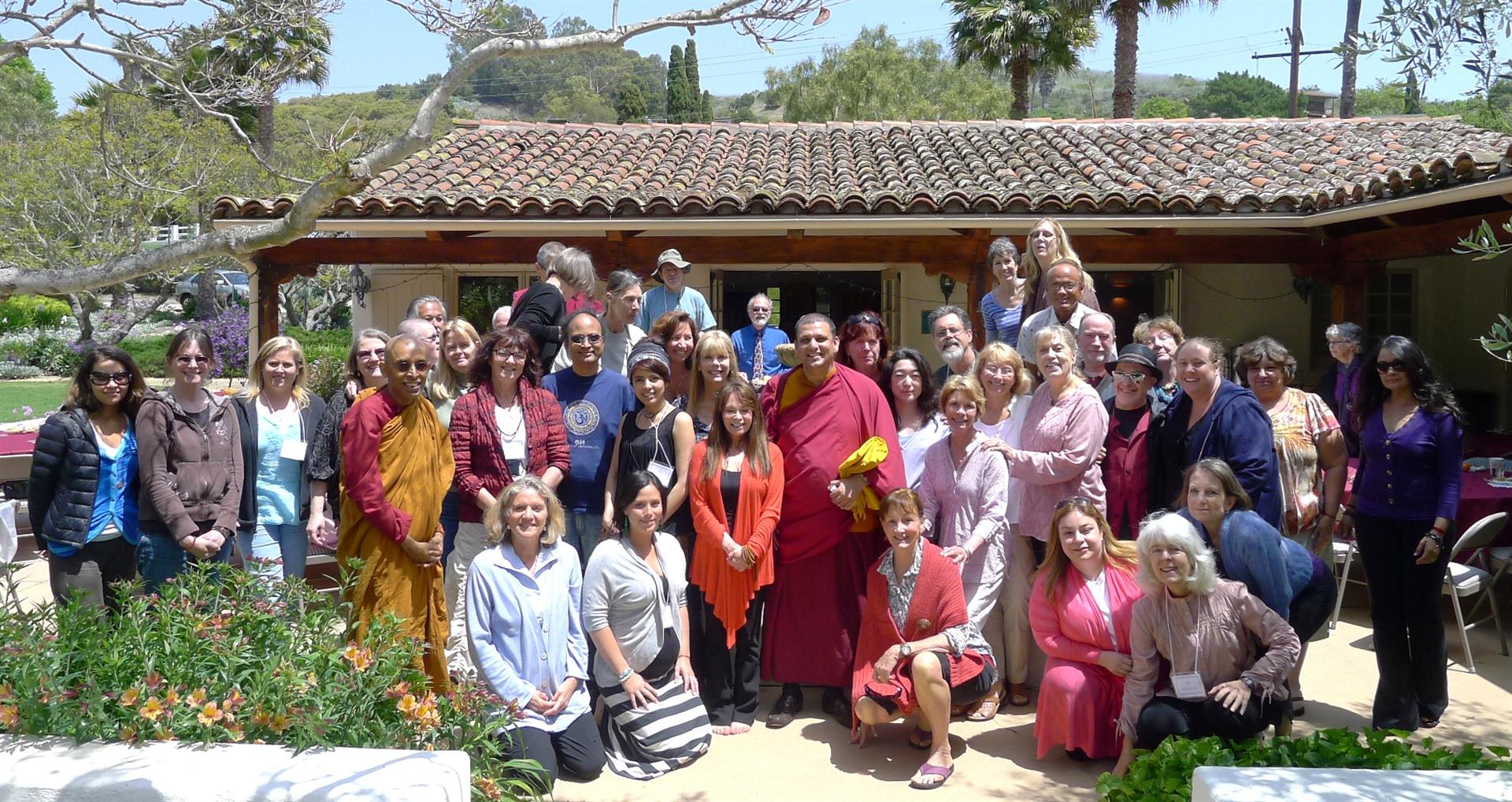 Upcoming Retreats:
Vajrasattva Retreat
with The Venerable Tenzin Priyadarshi
December 19, 2020  9AM PT/ 12PM ET
(You're encouraged to register early)
Vajrasattva occupies a central role in the pantheon of Buddhist deities. Commonly associated with purification practices, the sadhana of Vajrasattva should not be simply understood as a "cleansing" practice. Vajrasattva Sadhana has been the main practice of many accomplished masters both male and female. Teachings will be based on 100-Syllable Vajrasattva Mantra. Each three hour retreat in CyberSpace will include prayer and meditation sessions. There will be a brief Q & A opportunity at the end of the session.
Suggested Donation: $45 
Any additional dana or donation for the teacher is encouraged and appreciated.
This retreat will be held online over Zoom. Online registration is encouraged by using a valid credit card or PayPal. Limited scholarships are available for retreats, please inquire by sending an email.

(Login access will appear on the confirmation page upon registration. Please save that information or take a screenshot. No emails will be sent.)
Etiquette for Virtual Gatherings, CyberDharma and on-line Retreats 
Join the session a few minutes prior to the actual start time.
Be sure that your computer is connected to the network and have the login information available.
When using video be sure that camera is at a proper angle. Or else choose not to transmit video.
Whether you are using computer audio or a phone line, mute yourself unless you have to say something or it is a Q&A session. After you've asked your question turn the phone to mute.
Do not pace around or talk to your pets or yourself while having the audio and video on. 
When using phone line only be sure you are at a quiet spot. If you are by yourself, please use a headset.
Prayer-books and texts are generally circulated in advance.
Virtual Meditation Sessions
Join the session a few minutes prior to the actual start time.
Find a quiet and comfortable place to Join in/ call in from.
Meditation sessions are generally silent unless it is a guided meditation
No Q&A unless the instructor has suggested as such