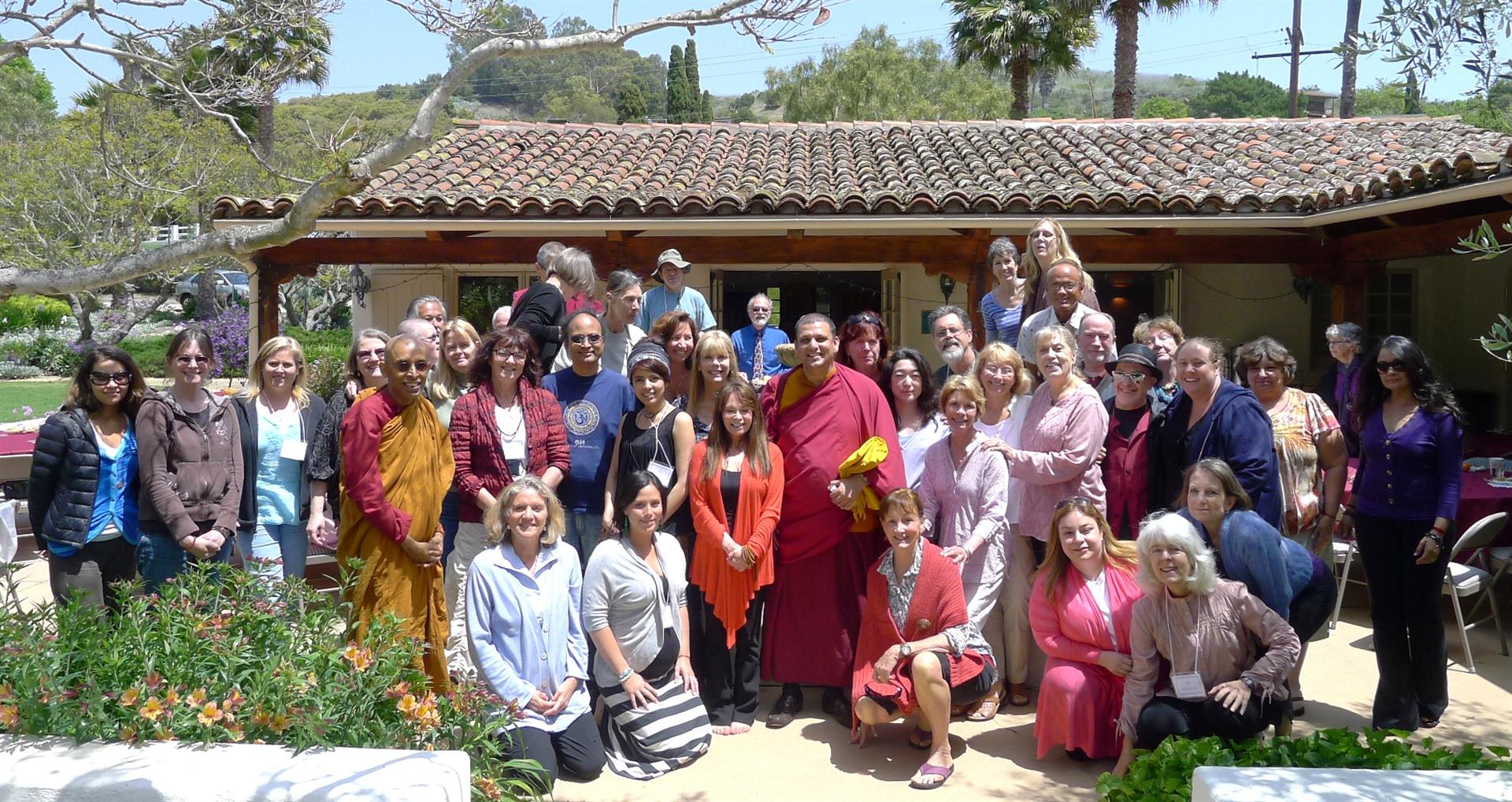 The Heart Sutra

with The Venerable Tenzin Priyadarshi
EMID in Goleta, CA (in-person & on-line)
Saturday, October 16, 2021  
Session I: 9AM – 12PM PT     Session II: 1:30pm – 3:30pm
Suggested Donation: $75
The Heart Sutra is a concise, subtle and deeply profound text that is part of a collection of Mahayana scriptures known as the Prajnaparamita (Perfection of Wisdom) Sutras. Prajnaparamita is often personified as a female bodhisattvadevi or goddess of transcendental wisdom. This is one of the most beloved Buddhist texts and originated from a discourse between Bodhisattva Avalokiteshvara and Shariputra at Vulture Peak. The main theme of the text illuminates the concepts of emptiness and dependent origination. A celebrated mantra concludes this sutra and has been chanted by millions of Buddhists around the world for over 2000 years.
This retreat will be in person and also on-line.  Please let Susie know if you plan to attend in person, as attendance will be limited.  Covid protocols and local madates will be in place.  Contact Susie by e-mail or phone: emid@emidsb.org or (805) 570-1359
Etiquette for Virtual Gatherings, CyberDharma and on-line Retreats 
Join the session a few minutes prior to the actual start time.
Be sure that your computer is connected to the network and have the login information available.
When using video be sure that camera is at a proper angle. Or else choose not to transmit video.
Whether you are using computer audio or a phone line, mute yourself unless you have to say something or it is a Q&A session. After you've asked your question turn the phone to mute.
Do not pace around or talk to your pets or yourself while having the audio and video on. 
When using phone line only be sure you are at a quiet spot. If you are by yourself, please use a headset.
Prayer-books and texts are generally circulated in advance.
Virtual Meditation Sessions
Join the session a few minutes prior to the actual start time.
Find a quiet and comfortable place to Join in/ call in from.
Meditation sessions are generally silent unless it is a guided meditation
No Q&A unless the instructor has suggested as such